Where
Bookish

Conversations Happen

At Bookum, we believe in the transformative power of books. We are on a mission to promote a thriving reading culture and connect readers with engaging community and exhilarating storytellers all on one centralized platform.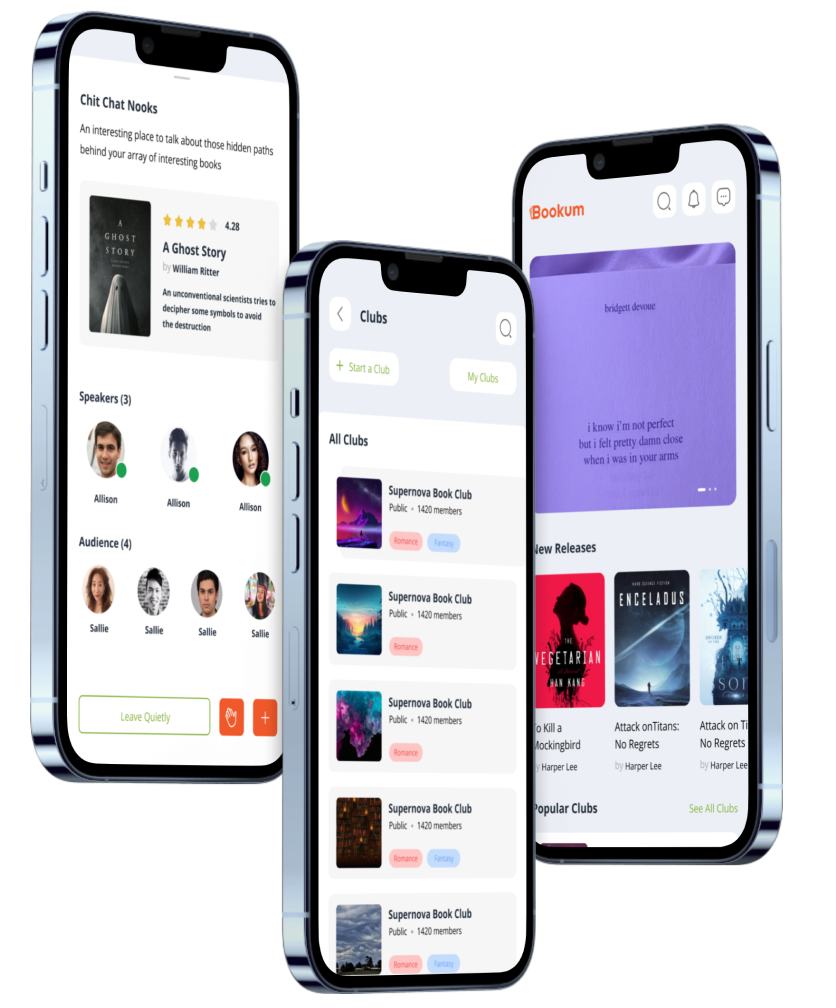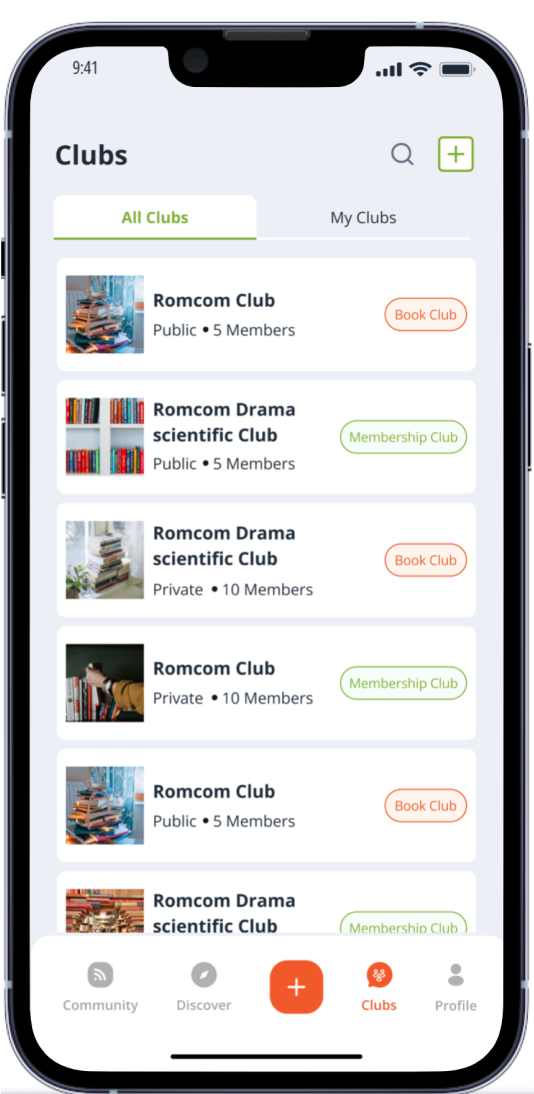 Connect with like-minded individuals in book clubs
Clubs revolutionize the reading experience by providing readers with a dynamic mobile hub that redefines hosting and member interaction.

Packed with features like audio conferencing, subscription content monetization, and chat functions, Clubs transform the way members connect and engage with each other.
Create memberships
You can create a book club on membership basis and get other users to subscribe to your book club
Real time audio experience with nooks
Nooks in Bookum are a way to virtually meet and interact with fellow readers and authors alike. You can schedule these audio meetups within Bookum and discuss your favorite topics and the latest book news.